Sweet Pea Yoga (SPY) is devoted to supporting the wellness of body, mind, and spirit through healthful, fun yoga classes for babies, toddlers, and preschool age children to enjoy with their parent or caregiver. Sweet Pea Yoga Kids is a joyful and educational yoga program developed for 5-13 year olds to enjoy independently.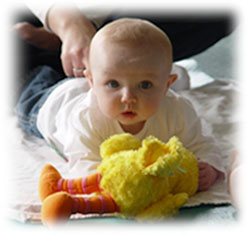 Alexandra De Collibus, founder of Sweet Pea Yoga, has brought the acclaimed Itsy Bitsy Yoga® program to hundreds of families across MetroWest looking for a nurturing and developmentally sound yoga practice to share with their little ones. Alexandra developed Sweet Pea Yoga KIDS classes as a natural progression for children — many of whom practiced yoga as babies, toddlers, and tykes — to continue their yoga practice as they become older and more independent. 
Families looking to introduce a healthy lifestyle during the early years of life can turn to Sweet Pea Yoga to provide child-centered yoga classes in a peaceful, clean, and nurturing space. SPY classes help families build strong, healthy habits through yoga programs that young children can grow with.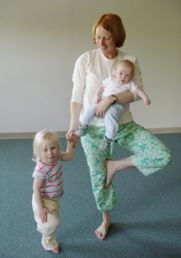 Many parents initially come to Sweet Pea for yoga but remain because of the special Sweet Pea community of parents, caregivers, and children that soon become a second family. Opportunities for families to connect, support, and develop friendships beyond the classroom are an important part of the SPY community.  SPY classes can be a valuable and resourceful network for new, experienced, and growing families alike.
Sweet Pea Yoga keeps you updated with fun activities and special events such as Father's Day Yoga or Valentine's Yoga. Our Sweet Pea Yoga Facebook page and newsletter lets you know when new classes are scheduled, gives you access to special class promotions and keeps you updated with useful info about classes, local events and other news.
Sweet Pea Yoga classes are currently being offered in Hopkinton, Southborough, Westborough, and Framingham, MA.
Alexandra is also the creator of two fall fun guides--www.NewEnglandFallEvents.com is a comprehensive guide to New England apple picking, pumpkin patches, corn mazes, hayrides, food festivals, harvest and fall events. www.HalloweenNewEngland.com is a site dedicated to Halloween and night-time fall activities! If haunted houses, ghost tours, night mazes, haunted hayrides, and Halloween events are your cup of tea then Halloween New England is the place to be!